Mariya Russell is Gone, but Don't Count Her Out
The former Chicago chef shot to instant fame after obtaining a Michelin star for Kikko, making that a first for a Black woman. But the pandemic inspired her to seek a more meaningful existence.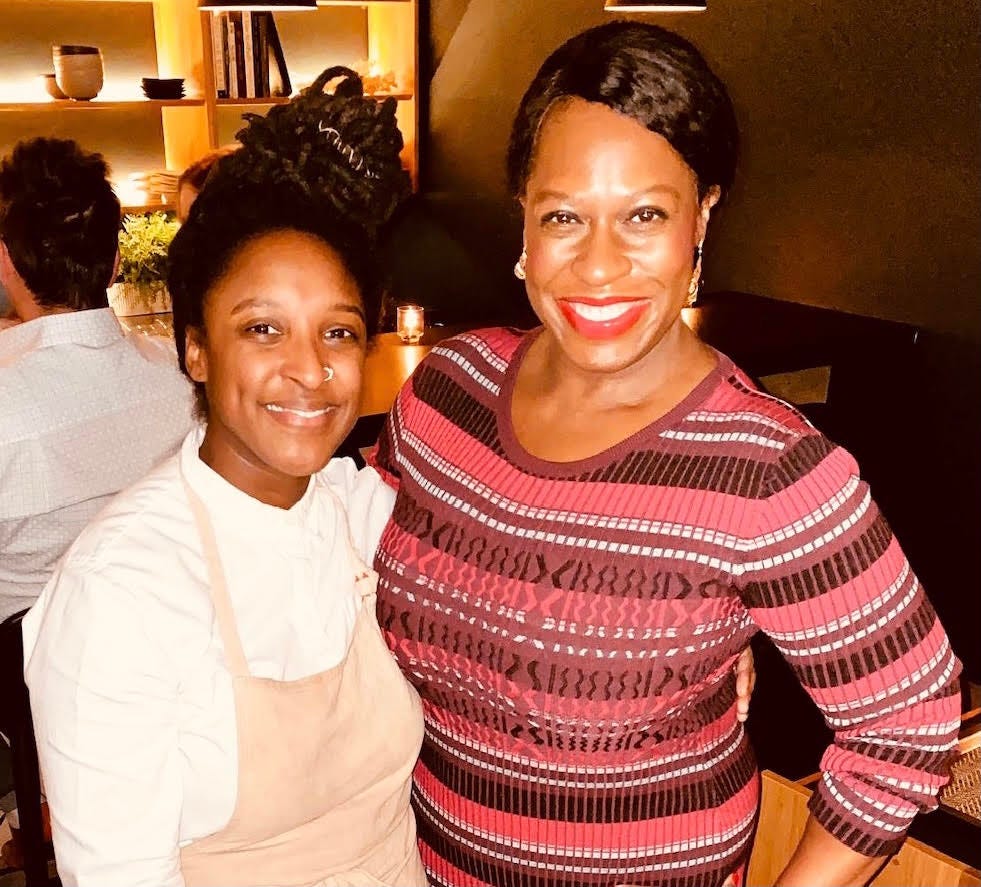 When she brought her mother to the interview, I immediately knew she was a different type of chef. This was a woman who only a few weeks earlier had just been awarded a Michelin star for engineering the menu at Chicago's globally influenced Kikko restaurant. That put Mariya Russell in a different league, but as a Black woman, it also put her in a league of her own.
Her mother proudly listened in as we discussed her rise to achieving the Michelin star, as well as other accolades bestowed upon her. Russell was so incredibly humble, well grounded and a bit shy, I couldn't help but wonder how she was able to manage a team of cooks and chefs with such a calming demeanor.
I soon found out when I sat at the tiny counter service restaurant earlier this year for her tasting menu. That was pre-pandemic, of course, because the establishment only has eight seats. Russell commanded the kitchen with laid-back energy, yet somehow it was intense. Everything in her kitchen was perfectly synchronized and every plated dish was pure perfection (To this day, my mouth waters when I think about the butter-poached lobster dish).
I'm glad I experienced it because once the pandemic took over, Russell called it quits, announcing that she was heading off to Hawaii. She didn't offer up further details except that she and her husband were road-tripping across the country, heading west. I followed along their journey on Instagram, hoping that at some point she'd give a hint about her cooking again.
"Peace is what my reality is now; not going backwards but moving forward and always remembering to put myself first in all situations for the rest of my life," Russell tells Net-a-Porter in a revealing new article. "Not feeling good every day for long periods of time really makes you think about what you want in your life, so that's definitely why I needed to take a huge step to be happier."
As far as what's up for the future of her culinary career? She tells the magazine she's "thinking about new dreams, which include reinstating and improving home economics in schools, to make sure younger generations are properly taught how to cook."
Here's to hoping she gets her wish of grooming the next generation of stars, Michelin star winners, that is.
[Photo: Matthew Lowell]